Home

›
Transfer from Geneva to popular destinations
from 111,00 €

from 40,00 €

from 171,00 €

from 181,00 €

from 181,00 €

from 226,00 €

from 267,00 €

from 376,00 €

from 224,00 €

from 531,00 €

from 433,00 €

from 564,00 €
See the rates from
Transfer from Geneva to other destinations
How to get from Geneve to Airport, Courchevel, Avoriaz, Lausanne, Ancy or other city in Switzerland?


Do you need a transfer from Geneve airport or a Geneve limo service? We are the top choice when it comes to people searching for driving services that are professional, safe and comfortable. Take a ride with us in one of our clean and spotless high-class luxury fleet of vehicles. Whether you need a limo service in Geneve or a personal chauffeur in Geneve we can help you. We are the leading western European personal driving service and we offer professional service and offer our clientele comfort, safety and elegance while getting you to your desired destination on time in an efficient manner. We can also offer you different forms of transport that includes a minivan with driver and child seat if so required. We also offer our driving services in areas such as Lausanne, Courchevel, Avoriaz as well as Ancy. If you need to get around from location to location we can offer you the best driving options with our expertise and staff that are polite and respectful and trained to serve you with a smile.
Our clientelle are always treated like gold as the goal of our company is to continue to be the top choice for people searching for a transfer from Geneve Airport or just a Geneve Airport taxi to get them to their destination. Whether you need a personal chauffeur in Geneve or a limo service in Geneve we can help you. You can easily contact us our friendly and hard working support team by calling us on our toll-free number or you can always book your appointment needs from our website. Our transfer price and abilities are both competitive and affordable and our customer service easily outshines the competition. If you need to be driven to places such as Ancy, Avoriaz, Courchevel or Lausanne be sure to contact us today.
If you need a transfer from the Geneve airport or would like to hire a limo service in Geneve be sure to contact us right away about our prices and rates. If you need a minivan with driver and child seat we can also easily help you with those needs. We have a full fleet of vehicles that include busses, minibusses, limousines as well as luxury vehicles. Contact us today and book your appointment to be transported in style and comfort. Just give our friendly staff a phone call or book ahead now on our website.
Transportation and taxi in Geneva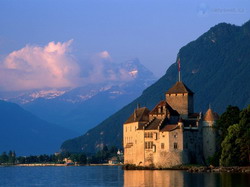 Geneva is the third largest city in Switzerland after Basel and Zurich. This city is attractive by its special, peaceful beauty - this is one of the most peaceful places in Europe. Deciding to spend some time in Geneva, do not forget to take a stroll through the historic center where you can get acquainted with a lot of attractions. The Geneve Water Fountain (Jet d`Eau), the Flower clock at the Promenade du Lac are also worthy of your attention. You can go to the Palace of the United Nations and to lose track of the steps, walking in the hall ... of Lost steps. Briefly, you can never get bored in Geneva, especially if you arrange beforehand your organization issues getting ready for the holiday. First contact our company: here you can order a transfer to the hotel in Geneva - we will meet you at the airport and take you to your hotel. At the end of your vacation, we can also drive you from Geneva to the airport, so you can bring home a plenty of ​​bright memories and emotions.
Book a personal driver from Airport to Hotel
Grand Hotel Kempinski Geneva, Hotel de La Cigogne, Swissotel Metropole Geneva, Hotel Beau Rivage Geneva, Four Seasons Hotel des Bergues Geneva, Movenpick Hotel & Casino Geneva, Hotel d`Angleterre, Swiss Luxury Apartments, Les Armures, La Reserve Geneve Hotel & Spa, Hotel Warwick Geneva, Royal Manotel, N'vY Manotel, The Ambassador, Hotel d`Alleves, Auteuil Manotel, Novotel Geneve Centre, Hotel Rotary Geneva - MGallery Collection, Hotel Montbrillant, The New Midi