Transfer from Geneva to Toulon Cruise Port
Toyota Avensis, Volkswagen Passat, Chevrolet Cruze, KIA Sportage
Comfort
4
3
1076,00
Mercedes C-Class, E-Class
Business Class
4
4
1030,00
Mercedes S-Class, Audi A8, BMW 730, Cadillac STS
Luxury Class
3
3
1585,00
Opel Vivaro, Renault Trafic
Economy Minivan
7
7
1412,00
Mercedes Viano, Mercedes Vito, Volkswagen Caravelle
Business Minivan
8
8
1365,00
Mercedes Sprinter, Ford Transit
Standart Minivan Long
8
12
1748,00
Mercedes Sprinter 415
Standart Minivan ExtraLong
16
10
1898,00
Mercedes Tourismo, Setra 515, Volvo 9700
Bus Premium
52
52
on request
Private chauffeur service from Geneva | Free waiting in airport and Free Child Safety seats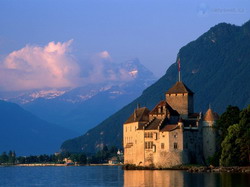 Geneva is the third largest city in Switzerland after Basel and Zurich. This city is attractive by its special, peaceful beauty - this is one of the most peaceful places in Europe. Deciding to spend some time in Geneva, do not forget to take a stroll through the historic center where you can get acquainted with a lot of attractions. The Geneve Water Fountain (Jet d`Eau), the Flower clock at the Promenade du Lac are also worthy of your attention. You can go to the Palace of the United Nations and to lose track of the steps, walking in the hall ... of Lost steps. Briefly, you can never get bored in Geneva, especially if you arrange beforehand your organization issues getting ready for the holiday. First contact our company: here you can order a transfer to the hotel in Geneva - we will meet you at the airport and take you to your hotel. At the end of your vacation, we can also drive you from Geneva to the airport, so you can bring home a plenty of ​​bright memories and emotions.
Economic minivan oe business sedan from Geneva and Airport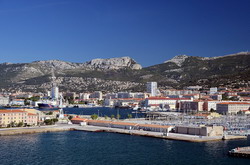 Cruise port of Toulon is a large port that serves international cruises. Toulon is a very beautiful, picturesque harbor town, nestled in the Mediterranean Sea between Saint-Tropez and Marseille . Every year it attracts tens of thousands of tourists who prefer to travel by water. But before you step on board, you must decide how to get to the cruise port in Toulon (and back to the city on your arrival). There are a lot of options: it can be a bus, it can be a taxi. But if you want to ensure maximum comfort on the way and not willing to pay extra, it is better to book a transfer servise provided by our company . On our website you can book a transfer from the cruise port of Toulon to town and back, being sure to get the high level service for an affordable price.