Home

›
Transfer from Paris to popular destinations
from 80,00 €

from 85,00 €

from 110,00 €

from 55,00 €

from 55,00 €

from 173,00 €

from 311,00 €

from 311,00 €

from 311,00 €

from 334,00 €

from 460,00 €

from 437,00 €
See the rates from
Transfer from Paris to other destinations
How to get from Paris to Airport CDG, Disneyland or other city in France?


Wondering where to look for a transfer from Paris Charles? We are a fully equipped Paris Airport taxi service and we can provide you with a ride to any destination with elegance and style. We can drive you from Charles de Gaulle Airport to Disneyland or from Orly Airport to Disneyland as well. We are a top of the line delivery and taxi service and are aim is to serve you and provide you with a comfortable and safe ride in one of our high-class vehicles. Find out why our clients give us a five-star gold rating and continue to choose us for their transportation needs. We have a full fleet of vehicles available that includes minibusses, regular busses as well as the option of a minivan with driver and child seats. We are known as one of the top taxi companies and we employ only the finest personnel. We can offer you a transfer from Paris Charles, as well as from Orly Airport to Disneyland. We offer a full-featured Paris Airport taxi service and can have one of our distinguished drivers meet you at your gateway with your name on a sign and deliver you to any destination.
We offer our services at competitive and affordable prices and we are known for transporting a lot of different people including celebrities, business people as well as tourists and families looking to have fun and experience the best of France. Whether you disembark from Orly Airport to Disneyland or you need a minivan with driver and child seats we can cover your needs. We use clean and very comfortable vehicles and respectful and courteous drivers who can safely transport you to your desired destination on time with safety and privacy is paramount. Our customers continue to give us great reviews because we treat them like our own family. Our staff is competent in multiple languages that include Russian, English as well as Italian. If you are searching for a Paris Airport taxi service or a ride from Charles de Gaulle Airport to Disneyland, book an appointment with us and find out why we are #1 in customer satisfaction.
If you require a ride from Charles de Gaulle Airport to Disneyland or simply a minivan with driver and child seats be sure to contact us. If you would to ride in elegance and style and want a quality Paris Airport taxi driving service contact us today at our toll-free number on our website.
Transportation and taxi in Paris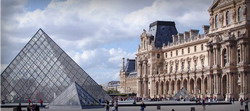 Talking about Paris can last for hours. The same is about listening. But maybe it`s time already to take action? Maybe it`s time to buy a ticket to Paris for admiring the Eiffel Towe in reality, for tasting fresh croissants, drinking a cup of perfect fragrant coffee, for walking along Montmartre? There are a lot of reasons to visit Paris, because even a child nowadays can easily describe Paris to be the most romantic city. Therefore, if you still didn`t have a chance to visit the capital of France, it is just the right time to book your tickets to Paris ... and contact our company to book the transfer to your hotel in Paris. We will meet you at the airport, will accompany you to a comfortable car and will drive your to the hotel quickly and safely, so that you could have more free time to spend it for admiring the beauty of Paris, its museums and other sights. At the end of your vacation we will help you to get to the airport so that you could keep a lot of positve emotions and memories adount your staying in Paris.
Book a personal driver from Airport to Hotel
Hotel Marignan Paris, Champs-Elysees Mac Mahon, Hotel Montaigne, Hotel Scribe Paris managed by Sofitel, Hotel de Nell, Hotel De Vendome, Fraser Suites Le Claridge Champs-Elysees, MGallery Molitor, Hotel Dupond-Smith, Citadines Suites Louvre Paris, Hotel Fouquet`s Barriere, Renaissance Paris Hotel Le Parc Trocadero, L`Hotel, Hotel Montalembert, Hotel Square, Renaissance Paris Vendome Hotel, Novotel Paris Tour Eiffel, SAINT JAMES ALBANY PARIS HOTEL SPA, Le Meridien Etoile, Best Western Premier Opera Diamond