Transfer from Paris to Siena
Mercedes C-Class, E-Class
Business Class
4
4
1967,00
Mercedes S-Class, Audi A8, BMW 730, Cadillac STS
Luxury Class
3
3
on request
Mercedes Viano, Mercedes Vito, Volkswagen Caravelle
Business Minivan
8
8
2605,00
Mercedes Sprinter, Ford Transit
Standart Minivan Long
8
12
3349,00
Mercedes Sprinter 415
Standart Minivan ExtraLong
16
10
6825,00
Sewa Bus 25, Mercy, Mercedes Benz Sitcar Beluga
MiniBus
25
25
7098,00
Mercedes Tourismo, Setra 515, Volvo 9700
Bus Premium
52
52
on request
Private chauffeur service from Paris | Free waiting in airport and Free Child Safety seats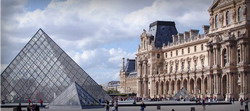 Talking about Paris can last for hours. The same is about listening. But maybe it`s time already to take action? Maybe it`s time to buy a ticket to Paris for admiring the Eiffel Towe in reality, for tasting fresh croissants, drinking a cup of perfect fragrant coffee, for walking along Montmartre? There are a lot of reasons to visit Paris, because even a child nowadays can easily describe Paris to be the most romantic city. Therefore, if you still didn`t have a chance to visit the capital of France, it is just the right time to book your tickets to Paris ... and contact our company to book the transfer to your hotel in Paris. We will meet you at the airport, will accompany you to a comfortable car and will drive your to the hotel quickly and safely, so that you could have more free time to spend it for admiring the beauty of Paris, its museums and other sights. At the end of your vacation we will help you to get to the airport so that you could keep a lot of positve emotions and memories adount your staying in Paris.
Economic minivan oe business sedan from Paris and Airport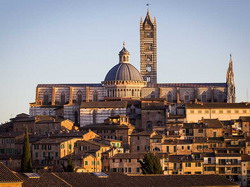 Siena is not just the center of Tuscany, but also the cultural, scientific and commercial center of the province and a charming tourist town. Siena is one of the few cities in Italy, that was able to save almost untouched medieval atmosphere. The local people are trying to save the firm traditions of the city not only in architecture but also in the arts. In this sense, the city can be proud of the Sienese school graduates with such big names as Ambrogio Lorenzetti, Martino di Bartolomeo, Pietro Lorenzetti. If you want to learn the city better, start getting to know it with the Piazza del Cappa square, where an exciting competition Palio takes place every six months. The city also hosts numerous cultural events, cinemas, theaters, concerts and sporting events. When going to Siena, be sure to contact our company and order a transfer to your hotel in Siena - we will offer you a trip by a comfortable car at an affordable cost. You can contact us on your return way - we`ll help you to get from Siena to the Airport in the shortest possible time with a high comfort and for an acceptable price.