Home

›
Transfer from Desenzano del Garda to popular destinations
from 81,00 €

from 81,00 €

from 83,00 €

from 149,00 €

from 156,00 €

from 229,00 €

from 227,00 €

from 311,00 €

from 416,00 €
Transfer from Desenzano del Garda to other destinations
How to get from Desenzano del Garda to airport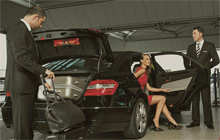 When visiting Desenzano del Garda, you can book a per-hour car rental with driver from 2 hours/day and more. Meet and Greet service, offered by our company, will significantly simplify the meeting in the airport for the newcomers. Using a "car rental with driver" service you can vesit the places of interest, famous shops or outlets to do some shopping near the city, saving your time in this way. Desenzano del Garda chauffeur service offered by our company will cost you much cheaper to order a car rental with driver with us than to hire a taxi driver. To book the economy car or minivan with chauffeur or a comfortable premium class car, coach, shuttle bus up to 50 seats, please choose the button. Per hour rental in the left upper corner of the page, write in the [Departure:] field the departure point and number of hours.
Transportation and taxi in Desenzano del Garda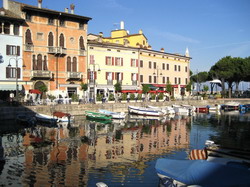 Desenzano del Garda is the largest Italian city located on Lake Garda. This resort town is the center of the lake navigation, all the ferries come here, this is where you can stroll along the long promenade, along the wide central street, visiting a large variety of shops on the way, relaxing in the best restaurants and cafeterias. The unique location of Desenzano is undoubted merit of the city: it offers a wonderful view of the lake in its full length. In addition, the city can be proud of the closeness to the major arteries of communication that allow the tourists to see the sights of the Verona coast and the Brescia coast. When planning to spend a holiday in Desenzano del Garda, be sure to contact our company and order a transfer to the hotel in Desenzano. We will offer you a comfortable car and affordable prices. We will also help you to get from Desenzano del Garda to the airport, thus you will come just in time to the airport without hustle and bustle, keeping good impressions about this wonderful city.
Book a personal driver from hotel near Desenzano del Garda
Palazzo Victoria, Due Torri Hotel, Hotel Gabbia D`Oro, Hotel Accademia, Grand Hotel Verona, Hotel Antica Porta Leona, Hotel Colomba d`Oro, Hotel Giberti, Best Western Hotel Firenze, Hotel San Pietro, Roseo Hotel Leon d`Oro, Hotel Fiera, Crowne Plaza Verona Fiera, Hotel Maxim, Hotel Leopardi, Alliance Hotel Verona, San Marco City Resort & Spa, Hotel Milano, Hotel San Luca, Hotel Relais 900