Transfer from Stockholm to Stockholm Cruise Port
Fiat Punto, Peugeot 206, Vokswagen Golf, Fiat Doblo
Economy
3
2
65,00
Toyota Avensis, Volkswagen Passat, Chevrolet Cruze, KIA Sportage
Comfort
4
3
65,00
Mercedes C-Class, E-Class
Business Class
4
4
121,00
Mercedes S-Class, Audi A8, BMW 730, Cadillac STS
Luxury Class
3
3
144,00
Opel Vivaro, Renault Trafic
Economy Minivan
7
7
75,00
Mercedes Viano, Mercedes Vito, Volkswagen Caravelle
Business Minivan
8
8
144,00
Mercedes Sprinter 415
Standart Minivan ExtraLong
16
10
on request
Mercedes Tourismo, Setra 515, Volvo 9700
Bus Premium
52
52
on request
Private chauffeur service from Stockholm | Free waiting in airport and Free Child Safety seats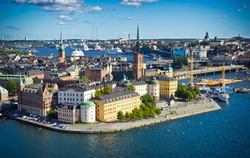 Stockholm is the capital of Sweden, one of the most remarkable European cities that are particularly noteworthy for their picturesque northern beauty. Deciding to go on holidays to Stockholm, you can be sure that you will never get bored here. The city will welcome you with a lot of museums, architectural and historical attractions, lots of cafeterias, where you can have some rest and have a snack after a long day. The city doesn`t sleep at night, but starts living the night life with a lot of night clubs and discos. If you want to see as much as possible sights of Stockholm you shouldn`t waste your time, especially for waiting a transport. After your arrival you should order a transfer service to your hotel in Stockholm from our company: our representative will meet you at the airport, will accompany you to a comfortable car and will quickly deliver you to the hotel. After you vacation you can also contact us and we will help you to get from Stockholm to the airport, so you can come back home with a plenty of warm, bright, positive emotion and memories.
Economic minivan oe business sedan from Stockholm and Airport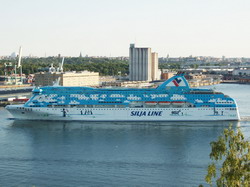 Stockholm is conveniently located on 14 islands on the shores of the Strait Norstrom, Lake Mälaren and is has the title of one of the most beautiful capitals in the world. Stockholm is a harmony of nature and peacefulness of colors. Once having visited the capital of Sweden, you will want to come back here again, even if just passing through... Cruise Ports of Stockholm yearly serve about 300 ships from all over the world: almost half of the tourists coming to Sweden, choose exactly the way to the sea. How to get to the cruise port in Stockholm, if you are not willing to endure the inconvenience of public transport and don`t want to overpay to taxi drivers? There is a great alternative: at our website you can order a transfer service from the cruise port in Stockholm and be sure to get high comfort for an affordable price. We are looking forward to getting your orders.