Home

›
Transfer from Siena to popular destinations
from 190,00 €

from 216,00 €

from 283,00 €

from 342,00 €

from 365,00 €

from 420,00 €

from 427,00 €

from 457,00 €

from 469,00 €

from 472,00 €

from 515,00 €

from 529,00 €

from 636,00 €

from 1811,00 €

from 1848,00 €
Transfer from Siena to other destinations
How to get from Siena to airport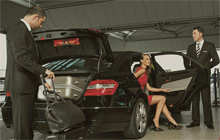 When visiting Siena, you can book a per-hour car rental with driver from 2 hours/day and more. Meet and Greet service, offered by our company, will significantly simplify the meeting in the airport for the newcomers. Using a "car rental with driver" service you can vesit the places of interest, famous shops or outlets to do some shopping near the city, saving your time in this way. Siena chauffeur service offered by our company will cost you much cheaper to order a car rental with driver with us than to hire a taxi driver. To book the economy car or minivan with chauffeur or a comfortable premium class car, coach, shuttle bus up to 50 seats, please choose the button. Per hour rental in the left upper corner of the page, write in the [Departure:] field the departure point and number of hours.
Transportation and taxi in Siena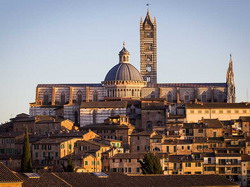 Siena is not just the center of Tuscany, but also the cultural, scientific and commercial center of the province and a charming tourist town. Siena is one of the few cities in Italy, that was able to save almost untouched medieval atmosphere. The local people are trying to save the firm traditions of the city not only in architecture but also in the arts. In this sense, the city can be proud of the Sienese school graduates with such big names as Ambrogio Lorenzetti, Martino di Bartolomeo, Pietro Lorenzetti. If you want to learn the city better, start getting to know it with the Piazza del Cappa square, where an exciting competition Palio takes place every six months. The city also hosts numerous cultural events, cinemas, theaters, concerts and sporting events. When going to Siena, be sure to contact our company and order a transfer to your hotel in Siena - we will offer you a trip by a comfortable car at an affordable cost. You can contact us on your return way - we`ll help you to get from Siena to the Airport in the shortest possible time with a high comfort and for an acceptable price.