Transfer from Rome to Livorno Cruise Port
Mercedes C-Class, E-Class
Business Class
4
4
461,00
Mercedes S-Class, Audi A8, BMW 730, Cadillac STS
Luxury Class
3
3
699,00
Mercedes Viano, Mercedes Vito, Volkswagen Caravelle
Business Minivan
8
8
607,00
Mercedes Sprinter, Ford Transit
Standart Minivan Long
8
12
762,00
Mercedes Sprinter 415
Standart Minivan ExtraLong
16
10
826,00
Mercedes Tourismo, Setra 515, Volvo 9700
Bus Premium
52
52
on request
Private chauffeur service from Rome | Free waiting in airport and Free Child Safety seats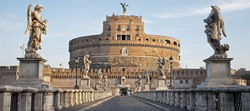 Rome is the largest city in Europe, it is the economical and political center of Italy and of the European Union. However the majority of tourists come to Rome not just bacause of that. Rome is not just a tourist town but also a collection of a huge number of attractions, it is an open air museums. When planning a trip to Rome, do not forget to plan the entertainment program, which should look something like this: to enter the arena of the Colosseum, to climb the Palatium Hill (Palatine), to see how Rome was born, to drink some water from a public water fountain, to throw a coin into the Trevi Fountain and get sure to come back here again. Don`t forget to add to your plan some organizational issues such as booking a transfer service from the airport to the city at our website and for the return transfer as well. You will spend for it just 5 minutes but you will save much more time in future avoiding potencial difficulties. Thus you will have more time for admiring the local sights.
Economic minivan oe business sedan from Rome and Airport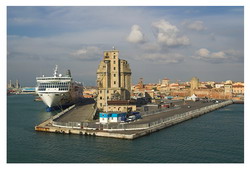 Cruise port of Livorno is one of the largest ports in Italy and the largest seaport in the basin of the Tyrrhenian Sea . The tourists can have some rest in the sity by visiting the food market, excellent fish restaurants , by visiting numerous local attractions. In particular, you should pay attention to the fortress and the city`s cathedral. How to reach the port of Livorno? You can use the services of transport, you can order a taxi . But there is another option - you can book a transfer service at our website from the cruise port of Livorno (or back to cruise port). We will meet you , will offer you a comfortable car and prompt delivery to your destination point for the very attractive price.