Transfer from Milan
⇔

Venice Airport Marco Polo

Toyota Avensis, Volkswagen Passat, Chevrolet Cruze, KIA Sportage

Comfort

4

3

380.00

Mercedes C-Class, E-Class

Business Class

4

4

414.00

Mercedes S-Class, Audi A8, BMW 730, Cadillac STS

Luxury Class

3

3

642.00

Opel Vivaro, Renault Trafic

Economy Minivan

7

7

506.00

Mercedes Viano, Mercedes Vito, Volkswagen Caravelle

Business Minivan

8

8

490.00

Mercedes Sprinter, Ford Transit

Standart Minivan Long

8

12

700.00

Mercedes Sprinter 415

Standart Minivan ExtraLong

16

10

763.00

Mercedes Tourismo, Setra 515, Volvo 9700

Bus Premium

52

52

on request
Cheap transfer service from Milan to Venice Airport Marco Polo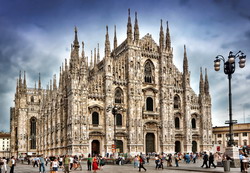 Milan is called to be one of the world`s leading centers of fashion and design, science and technology. During the Second World War, the city was badly damaged, but it was rebuilt and today it harmoniously combines the medieval monuments and ultramodern business districts. Milan is a dream that comes true for shoppers, because the local boutiques are among the best in the world. If you want to learn Milan better you should go to the Piazza del Duomo, where you can see the majestic Cathedral of the same name. You should also visit the Pinacoteca Ambrosiana, where you can enjoy masterpieces by Raphael, Caravaggio and Titian (Tiziano). The famous La Scala will please you with the best soprano voice of the world`s opera. Come to Milan and we will meet you and drive you with comfort from the airport to the hotel, and after your holidays we will help you to get to the airport from Milan just in time. All that you have to do is to book a transfer to the hotel in Milan from our company and we will take care about the rest.
How much taxi costs from Milan to Venice Airport Marco Polo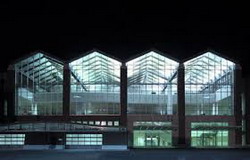 Venice Airport Marco Polo VCE is one of the major Italian airports, which is located in the suburbs of Venice and serves more than 6 million passengers yearly. There are five ways to get to the city from the airport. Such as a low cost bus (cheaper than a taxi, 25 minutes), a boat vaporetto (one hour enjoyable trip), a taxi (expensive and quickly - no more than 15 minutes), a water taxi (very expensive but the fastest mode of transport), and such as a transfer service from the airport to Venice (which is the best choice). In the latter case, you can count on the optimal combination of affordable price, minimum trip time, and a high level of service. If you are interested in a transfer service, please contact our company and you will be happy with your choice!.
Transfer Milan Venice Airport Marco Polo
How to get from Milan to Venice Airport Marco Polo
Milan Venice Airport Marco Polo taxi
Milan Venice Airport Marco Polo transfer price
To go from Milan to Venice Airport Marco Polo
Transfer Milan Venice Airport Marco Polo price Euro
Limousine service - per hour rental
Airport transfer services
7 seater minibus with driver
To get from Milan to airport or cruise port
Transfer by minibus from Milan to Venice Airport Marco Polo
Private driver for Mercedes E, S Class
Book a transfer from Milan to Venice Airport Marco Polo price
Baby seat
A lot of luggage and ski equipment
Mercedess Viano with baby seat
Milan airport business transfer
How much is taxi from Milan to Venice Airport Marco Polo
Milan Venice Airport Marco Polo reailway station
Transportation from Milan to Venice Airport Marco Polo price Euro
Taxi from Milan to Venice Airport Marco Polo how much
Book online without a credit card
Meet and Great Service
Book a 16 seater bus with driver
Central Railway station Stazione Centrale
Rho Fira Milano
Milan City Fair
Cadorna Nord Ralways
Malpensa Express Station
Linate Bus Station
Duomo City Center
Molino Dorino Bus Station
Expo 2015 RHO Fair
San Babila Bus