Home

›
Transfer from Innsbruck to popular destinations
from 35,00 €

from 80,00 €

from 171,00 €

from 171,00 €

from 150,00 €

from 194,00 €

from 183,00 €

from 158,00 €

from 217,00 €

from 229,00 €

from 229,00 €
See the rates from
Transfer from Innsbruck to other destinations
How to get from Innsbruck to airport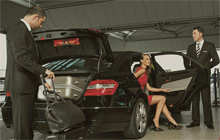 When visiting Innsbruck, you can book a per-hour car rental with driver from 2 hours/day and more. Meet and Greet service, offered by our company, will significantly simplify the meeting in the airport for the newcomers. Using a "car rental with driver" service you can vesit the places of interest, famous shops or outlets to do some shopping near the city, saving your time in this way. Innsbruck chauffeur service offered by our company will cost you much cheaper to order a car rental with driver with us than to hire a taxi driver. To book the economy car or minivan with chauffeur or a comfortable premium class car, coach, shuttle bus up to 50 seats, please choose the button. Per hour rental in the left upper corner of the page, write in the [Departure:] field the departure point and number of hours.
Transportation and taxi in Innsbruck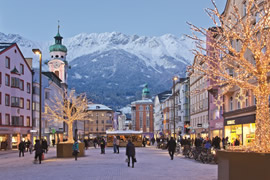 To save time upon arrival to the most picturesque city of Austria, use the transfer service by KnopkaTransfer. We will suggest you the fastest way to the airport, find out the cost of a taxi for 5 people, and answer any other questions. We will help you to order a taxi from Innsbruck cost-efficiently, put a child seat in it, and advise where and how to choose a private driver. Depending on your schedule, we will select the best transfer option for you. We will also tell the best time to order a taxi in Innsbruck and when the hourly car rent would be more reasonable.
Book a personal driver from Airport to Hotel
Top Hotel Hochgurgl, Wellnessresidenz Schalber, Posthotel Achenkirch, Interalpen-Hotel Tyrol GmbH, Relais&Châteaux Spa-Hotel Jagdhof, Hotel Klosterbräu, Astoria Resort, Vital & Sporthotel Brixen, Via Salina - Hotel am See, Stadt Kufstein, Boutique Hotel Träumerei #8 by Auracher Löchl, Maximilian, Hotel Schrofenstein, Hotel Bierwirt, BEST WESTERN Plus Hotel Goldener Adler, aDLERS Hotel Innsbruck