Transfer from Bologna to Civitavecchia Cruise Port
Mercedes C-Class, E-Class
Business Class
4
4
503,00
Mercedes S-Class, Audi A8, BMW 730, Cadillac STS
Luxury Class
3
3
789,00
Mercedes Viano, Mercedes Vito, Volkswagen Caravelle
Business Minivan
8
8
718,00
Mercedes Sprinter, Ford Transit
Standart Minivan Long
8
12
861,00
Mercedes Sprinter 415
Standart Minivan ExtraLong
16
10
933,00
Mercedes 404
Bus Standart
37
37
1069,00
Mercedes Tourismo, Setra 515, Volvo 9700
Bus Premium
52
52
2193,00
Private chauffeur service from Bologna | Free waiting in airport and Free Child Safety seats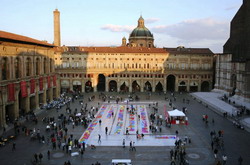 Bologna is one of the most attractive cities in the central Italy, located in the region of Emilia-Romagna. Its historic center and the streets are full of monuments, cozy restaurants and famous museums that attract tourists from all over the world. Bologna is also an important industrial center and a huge airway, roads and railway interchange. There are a lot of universities and other educational institutions in it. By using a transfer services offered by the KnopkaTransfer Company, you can easily reach the Tuscan coast, Florence city and Forte dei Marmi, or any of the coastal towns of the Adriatic Sea, such as Rimini, Riccione. You can easily book a private transfer service from Bologna airport, to book a minibus with a driver or a big 52-seater bus, by filling in the booking form on the site.
Economic minivan oe business sedan from Bologna and Airport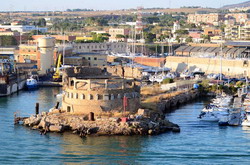 Port of Civitavecchia is located near Rome, which makes it very popular among tourists who prefer to travel on water. In the past, Civitavecchia was a major Roman and Etruscan port. And so far it hasn`t lost its popularity: the glory of past times harmoniously complements the efficiency of the modern service. The tourists who decided to go on travelling throug the port of Civitavecchia can enjoy the unique architecture of the medieval old town and the historic city. After a sightseeing tour around the city, there is a logical question: how to get to the cruise port in Civitavecchia? However, if you are reading this text, you can assume that you already found a decent option. At our website you can order a transfer service from the cruise port of Civitavecchia (and back to the port ) and be sure to get the high quality services at an affordable prices.