Transfer from Verona to Florence
Fiat Punto, Peugeot 206, Vokswagen Golf, Fiat Doblo
Economy
3
2
519,00
Mercedes C-Class, E-Class
Business Class
4
4
550,00
Mercedes S-Class, Audi A8, BMW 730, Cadillac STS
Luxury Class
3
3
873,00
Opel Vivaro, Renault Trafic
Economy Minivan
7
7
601,00
Mercedes Viano, Mercedes Vito, Volkswagen Caravelle
Business Minivan
8
8
626,00
Mercedes Sprinter, Ford Transit
Standart Minivan Long
8
12
594,00
Mercedes Sprinter 415
Standart Minivan ExtraLong
16
10
648,00
Mercedes Tourismo, Setra 515, Volvo 9700
Bus Premium
52
52
on request
Private chauffeur service from Verona | Free waiting in airport and Free Child Safety seats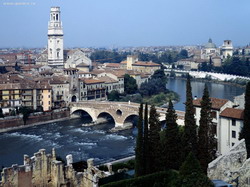 Verona can compete with Paris for the title of being the most romantic city in the world. But this is not the only noteworthy title. In addition, Verona is being called "the little Rome". This city, inscribed on the UNESCO World Heritage List, is one of the most beautiful Italian cities. "Golden Age" of Verona, the apogee of its development that was in the XIII-XIV century, which left behind a unique artistic and cultural heritage. Going for a vacation to this city you should appreciate every moment spent here. And of cource it is worthless to waist time for transportion waiting. When organazing your trip just contact our company and book a transfer to hotel from the airport. We will meet you at the airport and will drive you in a comfortable car to your hotel. We will also help you to get from Verona to the Airport just in time for your boarding, so that you could stay relaxed and happy. We are looking forward to receiving your orders! You can make a reservation on site and your personal driver will meet in Terminal.
Economic minivan oe business sedan from Verona and Airport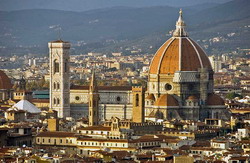 Florence, the capital of Tuscany, is the ancient city, which was founded by Julius Caesar in person. Florence can be called a city of contrasts: it harmoniously combines here the atmosphere of a great past and the spirit of a dinamic modern city lifestyle, that warmly welcomes its guests with shopping, kitchen and numerous activities. What do you have to do if you come to Florence? It is necessary to walk along the old bridge, looking into the Corridoio Vasariano, to visit the Uffizi Gallery exploring the masterpieces of the Renaissance painters, to admire the monument to Dante, to taste the famous Tuscan wines. But before that you have to make a plan for some organizational issues, including the one to book the transfer service from the airport to your hotel in Florence and then from the hotel back after your holidays. Such your forsight will help you to save your time, nerves and money in your future trip. We are looking forward to receiving your orders! Please feel free to contact us!