Home

›
Transfer from Stockholm Airport Skavsta (NYO) to popular destinations
from 150,00 €

from 150,00 €

from 127,00 €

from 171,00 €

from 150,00 €

from 192,00 €

from 285,00 €

from 195,00 €

from 242,00 €

from 291,00 €
Transfer from Stockholm Airport Skavsta to other destinations
How to get from Stockholm Airport Skavsta to airport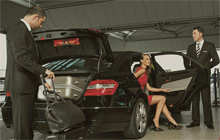 When visiting Stockholm Airport Skavsta, you can book a per-hour car rental with driver from 2 hours/day and more. Meet and Greet service, offered by our company, will significantly simplify the meeting in the airport for the newcomers. Using a "car rental with driver" service you can vesit the places of interest, famous shops or outlets to do some shopping near the city, saving your time in this way. Stockholm Airport Skavsta chauffeur service offered by our company will cost you much cheaper to order a car rental with driver with us than to hire a taxi driver. To book the economy car or minivan with chauffeur or a comfortable premium class car, coach, shuttle bus up to 50 seats, please choose the button. Per hour rental in the left upper corner of the page, write in the [Departure:] field the departure point and number of hours.
Transportation and taxi in Stockholm Airport Skavsta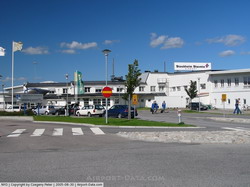 Stockholm Skavsta Airport NYO is located near the town of Nyköping, a hundred kilometers from Stockholm, if to move to the southwest. It is the second largest airport of Stockholm and the Sweden`s third by passenger traffic. How to get to the city? The simplest option is a taxi, but in this case you have to pay a large ammount of money to get where you need. You can look for a cheaper than a taxi option and ... take a bus, thus the center of Stockholm can be reached in 1.5 hours. If you are not willing to sacrifice your precious time and comfort on the way but also not ready to overpay for a taxi, you can book a transfer service from Skavsta Airport. If you book it from our company you will be met at the airport by our driver that will accompany you to the comfortable car and will drive you with comfort and safety to the destination point.
Book a personal driver from hotel near Stockholm Airport Skavsta
Nobis Hotel, Radisson Blu Strand Hotel, Stockholm, Grand Hotel Stockholm, Lydmar Hotel, Radisson Blu Waterfront Hotel, Stockholm, Radisson Blu Royal Viking Hotel, Stockholm, Mornington Hotel Stockholm, Miss Clara by Nobis, Hotel Terminus, Biz Apartment Gardet, Freys Hotel, Hotel Skeppsholmen, Elite Palace Hotel, Hotel Diplomat Stockholm, Elite Eden Park Hotel, Collector`s Lady Hamilton Hotel, Collector`s Victory Hotel, Courtyard by Marriott Stockholm, Best Western Plus Time Hotel, Residence Perseus