Home

›
Transfer from Stockholm Airport Arlanda (ARN) to popular destinations
from 90,00 €

from 80,00 €

from 150,00 €

from 171,00 €

from 90,00 €

from 128,00 €

from 209,00 €

from 220,00 €

from 253,00 €

from 230,00 €
Transfer from Stockholm Airport Arlanda to other destinations
How to get from Stockholm Airport Arlanda to airport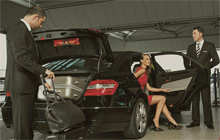 When visiting Stockholm Airport Arlanda, you can book a per-hour car rental with driver from 2 hours/day and more. Meet and Greet service, offered by our company, will significantly simplify the meeting in the airport for the newcomers. Using a "car rental with driver" service you can vesit the places of interest, famous shops or outlets to do some shopping near the city, saving your time in this way. Stockholm Airport Arlanda chauffeur service offered by our company will cost you much cheaper to order a car rental with driver with us than to hire a taxi driver. To book the economy car or minivan with chauffeur or a comfortable premium class car, coach, shuttle bus up to 50 seats, please choose the button. Per hour rental in the left upper corner of the page, write in the [Departure:] field the departure point and number of hours.
Transportation and taxi in Stockholm Airport Arlanda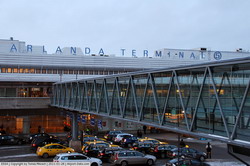 Stockholm Arlanda Airport ARN is the largest airport in Sweden, the third largest in the Nordic countries. The airport is 42 kilometers away from Stockholm, so the question how to get to the city remains important for everyone who lands here. There are many options, so you can easily choose the one that will suit all your requirements. For example, if you are looking for transport that is cheaper than a taxi and ready to sacrifice you comfort on the way, you can take a high-speed train, a bus or a shuttle. You can also take a taxi - in this case, you will be able to reach your destination quickly and easily. Do you want to travel with comfort but not to spend extra? Then your best choice is to book from our company a special transfer service from the airport to Stockholm. It will be quickly, comfortably, safely and at a reasonable price.
Book a personal driver from hotel near Stockholm Airport Arlanda
Nobis Hotel, Radisson Blu Strand Hotel, Stockholm, Grand Hotel Stockholm, Lydmar Hotel, Radisson Blu Waterfront Hotel, Stockholm, Radisson Blu Royal Viking Hotel, Stockholm, Mornington Hotel Stockholm, Miss Clara by Nobis, Hotel Terminus, Biz Apartment Gardet, Freys Hotel, Hotel Skeppsholmen, Elite Palace Hotel, Hotel Diplomat Stockholm, Elite Eden Park Hotel, Collector`s Lady Hamilton Hotel, Collector`s Victory Hotel, Courtyard by Marriott Stockholm, Best Western Plus Time Hotel, Residence Perseus