Transfer from Munich Airport to Verona Airport Boscomantico
Mercedes C-Class, E-Class
Business Class
4
4
644,00
Mercedes S-Class, Audi A8, BMW 730, Cadillac STS
Luxury Class
3
3
990,00
Mercedes Viano, Mercedes Vito, Volkswagen Caravelle
Business Minivan
8
8
899,00
Mercedes Sprinter, Ford Transit
Standart Minivan Long
8
12
1082,00
Mercedes Sprinter 415
Standart Minivan ExtraLong
16
10
1164,00
Mercedes 404
Bus Standart
37
37
1338,00
Mercedes Tourismo, Setra 515, Volvo 9700
Bus Premium
52
52
2746,00
Private chauffeur service from Munich Airport | Free waiting in airport and Free Child Safety seats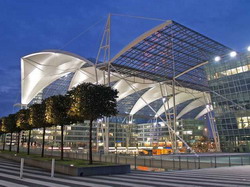 Munich International Airport MUC is located in Upper Bavaria and it is the second busiest airport by passenger traffic after Frankfurt am Main Airport. It is 28,5km to the north from Munich, so you can fastly reach the city center. But only if you arranged the transportation issue beforehand not to wait for the car for long. You could hire a taxi, but still the experience shows that much more effective way is to order a transfer service to Munich from our company considering our high quality service, fast car serving, high comfort and acceptable price (that is much less than a taxi). If you highly evaluate your time and money please feel free to contact us!
Economic minivan oe business sedan from Munich Airport and Airport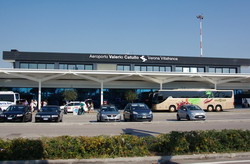 Verona Airport VRN is one of the Italy`s biggest airports with the passenger turnover of about several million people per year. Special attention shoul be payed to the good location of the airport: it is situated between province of Mantua, Brescia, Vicenza, not far from Verona, Bolzano ecc. In general, you can easily get to the city. The main thing is to decide on the best option for you to be transfered to the city. You can order a taxi...if only you have extra money to spend. You can also use the public transportation way, which is much cheaper than a taxi..if only you have got extra time to spend. Or else you can order the transfer service from the airport to Verona from our company and you can count on high quality service, on maxium comfort and the reasonable pricing. Our company transfer service is you best possible choice!