Transfer from Munich Airport to Frankfurt Airport Hahn
Fiat Punto, Peugeot 206, Vokswagen Golf, Fiat Doblo
Economy
3
2
860,00
Mercedes C-Class, E-Class
Business Class
4
4
708,00
Mercedes S-Class, Audi A8, BMW 730, Cadillac STS
Luxury Class
3
3
1086,00
Opel Vivaro, Renault Trafic
Economy Minivan
7
7
886,00
Mercedes Viano, Mercedes Vito, Volkswagen Caravelle
Business Minivan
8
8
932,00
Mercedes Sprinter, Ford Transit
Standart Minivan Long
8
12
1196,00
Mercedes Sprinter 415
Standart Minivan ExtraLong
16
10
on request
Sewa Bus 25, Mercy, Mercedes Benz Sitcar Beluga
MiniBus
25
25
1777,00
Mercedes Tourismo, Setra 515, Volvo 9700
Bus Premium
52
52
2580,00
Private chauffeur service from Munich Airport | Free waiting in airport and Free Child Safety seats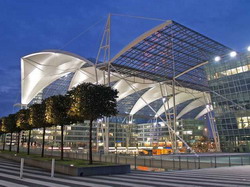 Munich International Airport MUC is located in Upper Bavaria and it is the second busiest airport by passenger traffic after Frankfurt am Main Airport. It is 28,5km to the north from Munich, so you can fastly reach the city center. But only if you arranged the transportation issue beforehand not to wait for the car for long. You could hire a taxi, but still the experience shows that much more effective way is to order a transfer service to Munich from our company considering our high quality service, fast car serving, high comfort and acceptable price (that is much less than a taxi). If you highly evaluate your time and money please feel free to contact us!
Economic minivan oe business sedan from Munich Airport and Airport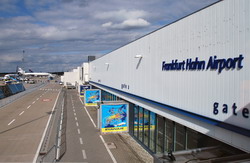 Frankfurt Hahn Airport HHN is located in Rheinland-Pfalz in the west of Germany. It is situated rather far from the biggest cities: it is 70 km from Coblenz, 120 km from Frankfurt and Luxembourg. It is rather complicated to get to the city without a car. If you take a taxi you will be badly surprised by the local taxi rates. Though you can better order a transfer service from the airport to Frankfurt, Luxembourg or Cobenzfrom our company and get sure that at certain time our car will be waiting for you at the airport exit and will be ready to drive you to your place. As a bonus you are getting the adequate transfer price that is less than a taxi for a comfortable, fast and safe trip. Please feel free to contact us!