Home

›
Transfer from Monaco Monte-Carlo to popular destinations
from 75,00 €

from 87,00 €

from 130,00 €

from 75,00 €

from 75,00 €

from 73,00 €

from 191,00 €

from 253,00 €

from 299,00 €

from 314,00 €

from 388,00 €

from 540,00 €

from 674,00 €
Transfer from Monaco Monte-Carlo to other destinations
How to get from Monaco Monte-Carlo to airport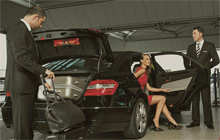 When visiting Monaco Monte-Carlo, you can book a per-hour car rental with driver from 2 hours/day and more. Meet and Greet service, offered by our company, will significantly simplify the meeting in the airport for the newcomers. Using a "car rental with driver" service you can vesit the places of interest, famous shops or outlets to do some shopping near the city, saving your time in this way. Monaco Monte-Carlo chauffeur service offered by our company will cost you much cheaper to order a car rental with driver with us than to hire a taxi driver. To book the economy car or minivan with chauffeur or a comfortable premium class car, coach, shuttle bus up to 50 seats, please choose the button. Per hour rental in the left upper corner of the page, write in the [Departure:] field the departure point and number of hours.
Transportation and taxi in Monaco Monte-Carlo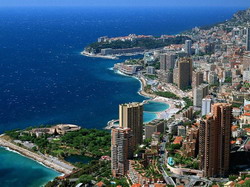 Monaco is one of the smallest countries in the world. But at the same time it can be called one of the brightest jewels of the Cote d`Azur. There is a huge number of different attractions and activities on such a small area, starting with princely families graves, oceanarium and ending with casinos, known all over the world. Monte Carlo, being one of the three Monaco comunities for many years has been one of the most attractive delicious "pieces" for gamblers and for the so called "favorites of fortune" who would like to try their luck. Would like to try your good luck? Whichever is the purpose of your coming to Monte Carlo in Monaco, you probably count on a comfortable, relaxing staying. That`s why you shouldn`t forget to arrange your transfer to the hotel beforehand at our website, not to spend your time waiting in bus queues and not to overpay for taxi. You will need our transfer service also on your way back. We will offer you the highest comfort at an affordable price. Feel free to contact us!
Book a personal driver from hotel near Monaco Monte-Carlo
Hotel Negresco, Hyatt Regency Nice Palais de la Mediterranee, Boscolo Exedra Nice, Radisson Blu Hotel Nice, Hotel West End Promenade des Anglais, Goldstar Resort & Suites, Le Meridien Nice, Hotel Massena, Mercure Nice Centre Grimaldi, Hotel Aston La Scala, Hotel Westminster, Beau Rivage, Holiday Inn Nice, B4 Nice Plaza, AC Hotel Nice, Adagio Nice Promenade des anglais, Mercure Centre Notre Dame Nice, Mercure Nice Marche Aux Fleurs, Splendid Hotel & Spa Nice, Suite Novotel Nice Aeroport Arenas