Transfer from Hamburg Cruise Port to Berlin
Toyota Avensis, Volkswagen Passat, Chevrolet Cruze, KIA Sportage
Comfort
4
3
442,00
Mercedes C-Class, E-Class
Business Class
4
4
500,00
Mercedes S-Class, Audi A8, BMW 730, Cadillac STS
Luxury Class
3
3
805,00
Opel Vivaro, Renault Trafic
Economy Minivan
7
7
465,00
Mercedes Viano, Mercedes Vito, Volkswagen Caravelle
Business Minivan
8
8
536,00
Mercedes Sprinter, Ford Transit
Standart Minivan Long
8
12
500,00
Mercedes Sprinter 415
Standart Minivan ExtraLong
16
10
on request
Mercedes Tourismo, Setra 515, Volvo 9700
Bus Premium
52
52
on request
Private chauffeur service from Hamburg Cruise Port | Free waiting in airport and Free Child Safety seats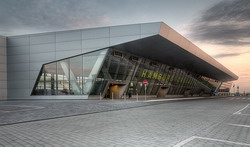 Hamburg Cruise Center in Hamburg in Germany provides services in organizing differnt tours around the city along the Elbe, as well as organizing travels for long distances. Thus, from here you can go to Denmark, to the Netherlands or to England. How to reach the port in Hamburg to be able to make an exciting journey? There are a lot of ways, but one of the most optimal combinations of price and quality is a transfer service provided by our company. On our website you can order the transfer from the cruise center in Hamburg to the city (and back from the city to the center), and in any case you will be sure to get the highest level of service, comfortable cars, reasonable prices. We are looking forward to getting your orders!
Economic minivan oe business sedan from Hamburg Cruise Port and Airport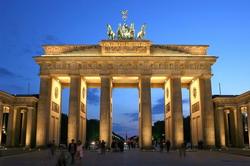 Today even schoolchildren can confidently respond that Berlin is the capital of Germany. However not all adults know that Berlin is one of the most lively, cheerful and cozy European cities. Numerous local clubs are always crowded, they are particularly popular among young people. It was just Berlin that originated different new movements, styles, youth subcultures. Even elder people can find some entertainments for themselves. For example, you can go to the local shopping centers, which are famous throughout the world today with an abundance of products for acceptable prices. Special attention should be paid to the unique architecture of the city, the Berlin collection of galleries and museums. It is not so important why do you come to the city, whether you want to see the night Youth Berlin or you are seduced by the German stores, you should not ignore the organizational issues. Here you can order a transfer to the hotel in Berlin and expect that we will meet you at the airport and comfortably deliver to the hotel. We are also ready to help you to get from Berlin to the airport so you can get on a plane and bring home a lot of vivid positive memories about your holidays here.