Home

›
Transfer from Grenoble to popular destinations
from 81,00 €

from 110,00 €

from 116,00 €

from 184,00 €

from 194,00 €

from 194,00 €

from 198,00 €

from 216,00 €

from 219,00 €

from 219,00 €

from 224,00 €

from 234,00 €

from 250,00 €

from 253,00 €

from 300,00 €
See the rates from
Transfer from Grenoble to other destinations
How to get from Grenoble to other city or ski resorts?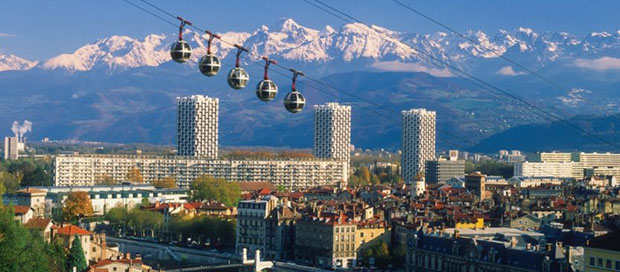 Grenoble is a picturesque region, the motherland of Stendal and a modern scientific center. This city is the heart of the Rhone-Alpes region and is very conveniently located between the three mountain ranges - Verkov, Chartreuse and Beldon. This makes it possible to move into one of the ski resorts at once upon arrival, and have a great time with unforgettable emotions about active rest. However, there are other attractions that can impress as well.

Every year, thousands of tourists come to Grenoble in order to enjoy the local beauty, to relax in the ski resorts and make a ride on the snow-covered slopes. You can use different options in order to get there. Some people prefer to rent a car or to come by own car, and some people use another transport. But such options have many disadvantages: for example, inconvenience, high price, lack of comfortable conditions, etc. If you are interested in transfer to Grenoble, organized by an experienced company, just contact us.

Convenient conditions of transfer
Our company organizes transfers to ski resorts from Grenoble. We give our customers the opportunity to choose the most convenient option, providing both a car with a private driver for several people and a minibus for a larger group of people.

We recommend to book a transfer in advance, but if you have an unplanned trip from Grenoble, we will always be happy to help.
Comfortable trips
In our company we guarantee a professional transfer organization to every client. And we do everything possible to carry out this task:

We provide our client with the most suitable transport. We will provide a transfer by minibus with a driver or by car. Final choice depends on the number of people, luggage, customer preferences and other nuances. We offer Mercedes E class, Mercedes V Class and other car models.
Rapid response. We will not keep you waiting. The driver will arrive on time and pick up passengers on the car model ordered before.
Comfortable trip is guaranteed. Comfortable chairs, a lot of space for luggage, kids chair for the little ones - we are ready to provide all this and even more. In addition, we will also pick up the ski equipment.

Our company will provide all the conditions for your comfortable trip.
Additional benefits
You can appreciate all the advantages of our company yourself, if you use our service at least once. One of the biggest benefits is an affordable price. Our transfer is cheaper than a taxi. If you want to save on the cost of a trip from Grenoble, but not on the quality of the service and your comfort, please contact us.

To find out how much it costs to rent a car with a driver from Grenoble, contact a representative of our company. In any case, we always offer the most favorable conditions.
Book a personal driver from Airport to Hotel
Hôtel d'Angleterre Grenoble Hyper-Centre, Okko Hotels Grenoble Jardin Hoche, Residhome Grenoble Caserne De Bonne, Le Grand Hôtel Grenoble, Novotel Grenoble Centre, Hotel Mercure Grenoble Centre Président, Apparthotel Opéralia Grenoble Les Cèdres