Transfer from Dubrovnik
⇔

Dubrovnik Airport

Mercedes C-Class, E-Class

Business Class

4

4

47.00

Mercedes S-Class, Audi A8, BMW 730, Cadillac STS

Luxury Class

3

3

71.00

Mercedes Viano, Mercedes Vito, Volkswagen Caravelle

Business Minivan

8

8

61.00

Mercedes Sprinter, Ford Transit

Standart Minivan Long

8

12

75.00

Mercedes Sprinter 415

Standart Minivan ExtraLong

16

10

80.00

Mercedes Tourismo, Setra 515, Volvo 9700

Bus Premium

52

52

on request
Cheap transfer service from Dubrovnik to Dubrovnik Airport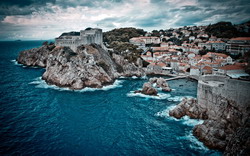 Dubrovnik is a wonderful city, which along with Amsterdam and Venice is included to the UNESCO's list of World Heritage as three of the most beautiful European cities-monuments of the Renaissance. If you consider yourself to be a connoisseur of fine art, if you can not pass by the architectural and historical monuments, vacation in Dubrovnik is exactly what you need. However, the unique architectural appearance is not the only one advantage of the city to be proud of. .. It should be noted that Dubrovnik is the largest port on the Adriatic Sea, and this fact showes that Dubrovnik is not the last link in the Croatian economy. Going for a vacation to Dubrovnik, do not forget to contact our company and order a transfer to your hotel in Dubrovnik: upon arrival we will meet you and will deliver by a comfortable car to wherever you need. When your vacation comes to an end , we will help you to get from Dubrovnik to the airport - fast, easy, comfortable and at an affordable cost.
How much taxi costs from Dubrovnik to Dubrovnik Airport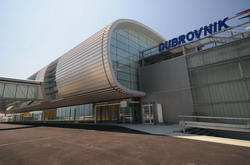 Dubrovnik Airport DBV is an international airport in Croatia, which is 15 km away from the center of Dubrovnik and which serves several coastal cities in northern and southern Montenegro, Croatia, including , of course , Dubrovnik. Currently, there are some works in progress about the airport expanding, consiquently about the increase in passenger traffic and the expansion of infrastructure. If you land at the airport in Dubrovnik you may have a logical question - how to get to the city ? The city is connected to the airport with the narrow mountain road , so the list of options about getting to the city from tha airport is reduced to a minimum. You can call a taxi ( fast but expensive) , you can take the bus ( cheaper than a taxi , but long way and uncomfortable ). However you can book a transfer from the airport to Dubrovnik from our company. In the latter case, you can expect a high quality service at a reasonable cost. Call us to book a transfer and make it a completely stress-free experience!
Transfer Dubrovnik Dubrovnik Airport
How to get from Dubrovnik to Dubrovnik Airport
Dubrovnik Dubrovnik Airport taxi
Dubrovnik Dubrovnik Airport transfer price
To go from Dubrovnik to Dubrovnik Airport
Transfer Dubrovnik Dubrovnik Airport price Euro
Limousine service - per hour rental
Airport transfer services
7 seater minibus with driver
To get from Dubrovnik to airport or cruise port
Transfer by minibus from Dubrovnik to Dubrovnik Airport
Private driver for Mercedes E, S Class
Book a transfer from Dubrovnik to Dubrovnik Airport price
Baby seat
A lot of luggage and ski equipment
Mercedess Viano with baby seat
Dubrovnik airport business transfer
How much is taxi from Dubrovnik to Dubrovnik Airport
Dubrovnik Dubrovnik Airport reailway station
Transportation from Dubrovnik to Dubrovnik Airport price Euro
Taxi from Dubrovnik to Dubrovnik Airport how much
Book online without a credit card
Meet and Great Service
Book a 16 seater bus with driver
Bus station in Gruz
Dubrovnik railway station
Getting around Dubrovnik
From Dubrovnik to airport
Cruise Terminal Sea Port of Dubrovnik
From Dubrovnik to Mostar on minibus
Private transfer from Dubrovnik Airport
Croatia transportation from Sea Cruis