Home

›
Transfer from Dublin Airport (DUB) to popular destinations
from 90,00 €

from 80,00 €

from 345,00 €

from 328,00 €

from 392,00 €

from 374,00 €

from 402,00 €

from 424,00 €

from 438,00 €

from 490,00 €

from 503,00 €

from 529,00 €

from 568,00 €
Transfer from Dublin Airport to other destinations
How to get from Dublin Airport to airport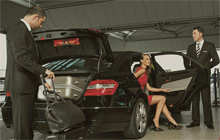 When visiting Dublin Airport, you can book a per-hour car rental with driver from 2 hours/day and more. Meet and Greet service, offered by our company, will significantly simplify the meeting in the airport for the newcomers. Using a "car rental with driver" service you can vesit the places of interest, famous shops or outlets to do some shopping near the city, saving your time in this way. Dublin Airport chauffeur service offered by our company will cost you much cheaper to order a car rental with driver with us than to hire a taxi driver. To book the economy car or minivan with chauffeur or a comfortable premium class car, coach, shuttle bus up to 50 seats, please choose the button. Per hour rental in the left upper corner of the page, write in the [Departure:] field the departure point and number of hours.
Transportation and taxi in Dublin Airport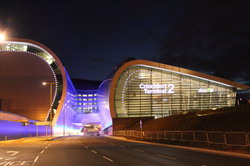 Dublin Airport DUB is the largest airport in Dublin and the main gateway to Ireland which is located 11 kilometers from the center of Dublin. Basically, the airport has extensive operations in managing the international flights annually serving tens of millions of passengers per year. It Is located near the airport highway M1 and M50, so that you can get to the city either by bus or by taxi. The bus is cheaper than a taxi, but this type of transport is very inconvenient in Dublin: the route maps are almost impossible to buy and the schemes which can be found at bus stops not only did not clarify the situation, but rather aggravate it. Therefore, many people order a taxi or a transfer service from the airport to Dublin. The transfer service (booked from our company) is becoming more and more popular because of the adequate pricing along with the high-level service and safety.
Book a personal driver from hotel near Dublin Airport
The Westbury Hotel, The Marker, Four Seasons Hotel Dublin, The Fitzwilliam Hotel, The Shelbourne Dublin, A Renaissance Hotel, The Merrion Hotel, Dylan, The Morgan Hotel, Ballsbridge Hotel, Radisson BLU Royal Hotel Dublin, Clyde Court Hotel, Ashling Hotel Dublin, The Gresham Hotel, The Spencer Hotel (formerly Clarion Hotel Dublin City), Trinity Lodge, O`Callaghan Stephens Green Hotel, Your Base Dublin - Grand Canal Square, Herbert Park Hotel, Schoolhouse Hotel