Home

›
Transfer from Civitavecchia Cruise Port to popular destinations
from 115,00 €

from 138,00 €

from 115,00 €

from 411,00 €

from 463,00 €

from 459,00 €

from 472,00 €

from 475,00 €
Transfer from Civitavecchia Cruise Port to other destinations
How to get from Civitavecchia Cruise Port to airport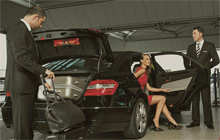 When visiting Civitavecchia Cruise Port, you can book a per-hour car rental with driver from 2 hours/day and more. Meet and Greet service, offered by our company, will significantly simplify the meeting in the airport for the newcomers. Using a "car rental with driver" service you can vesit the places of interest, famous shops or outlets to do some shopping near the city, saving your time in this way. Civitavecchia Cruise Port chauffeur service offered by our company will cost you much cheaper to order a car rental with driver with us than to hire a taxi driver. To book the economy car or minivan with chauffeur or a comfortable premium class car, coach, shuttle bus up to 50 seats, please choose the button. Per hour rental in the left upper corner of the page, write in the [Departure:] field the departure point and number of hours.
Transportation and taxi in Civitavecchia Cruise Port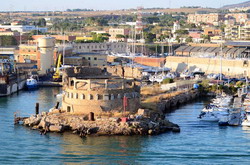 Port of Civitavecchia is located near Rome, which makes it very popular among tourists who prefer to travel on water. In the past, Civitavecchia was a major Roman and Etruscan port. And so far it hasn`t lost its popularity: the glory of past times harmoniously complements the efficiency of the modern service. The tourists who decided to go on travelling throug the port of Civitavecchia can enjoy the unique architecture of the medieval old town and the historic city. After a sightseeing tour around the city, there is a logical question: how to get to the cruise port in Civitavecchia? However, if you are reading this text, you can assume that you already found a decent option. At our website you can order a transfer service from the cruise port of Civitavecchia (and back to the port ) and be sure to get the high quality services at an affordable prices.
Book a personal driver from hotel near Civitavecchia Cruise Port
Hotel D`Inghilterra, Rome Cavalieri, Waldorf Astoria Hotels and Resorts, Hotel Majestic Roma, DOM Hotel Roma, Hotel Raphael – Relais & Chateaux, Hotel Splendide Royal - Small Luxury Hotels of the World, Ambasciatori Palace Hotel, J.K. Place Roma, Palazzo Montemartini, Boscolo Aleph Roma, Gran Melia Rome, Aldrovandi Villa Borghese - The Leading Hotels of the World, Boscolo Exedra Roma, Autograph Collection, Radisson Blu es. Hotel, Roma, Sofitel Rome Villa Borghese, Intercontinental De La Ville Rome, Regina Hotel Baglioni - The Leading Hotels of the World, The First Luxury Art Hotel Roma, Hassler Roma