0 Confession of a snowboarder - famous places of the French Alps
Your vote is:
4.88 of 8 votes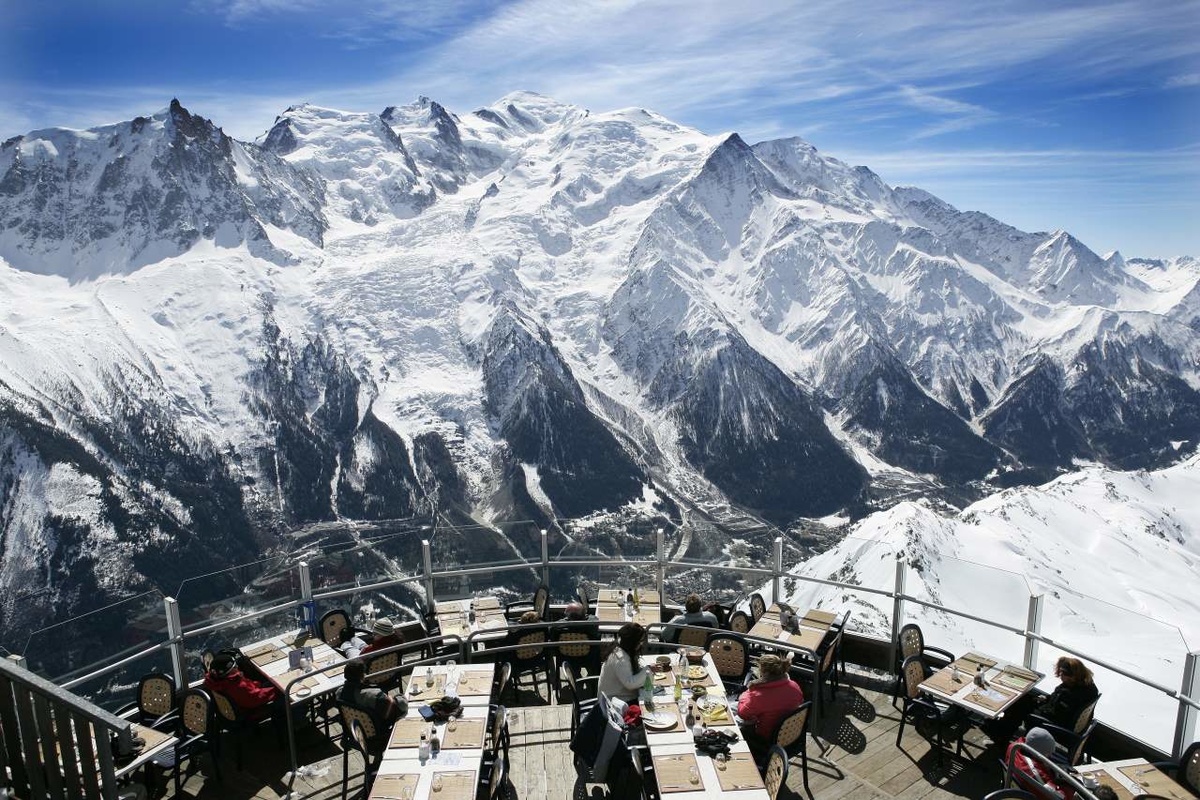 Recently I visited the French ski resorts, because I adore snowboarding. This is a real paradise where I am going to spend all my winter months.
The height of the mountains is almost 4000 km. The mountain massif is formed naturally and runs along the border of France. The snow here is thick as blackberries thanks to frequent storms, so you can snowboarding freely and do various tricks. But I wish to tell about the three ski slopes which are definitely worth a ride.
Chamonix
Chamonix ski slope is a real visiting card of the Alpine mountains. It is located on the top of the crystalline massif - Mont Blanc.
The length of the slope here is 170 km. You can do any kind of tricks while skating. The mountain is perfect not only for the real snowboarders, who has been riding for many years, but for beginners as well. You just need to choose an appropriate route, because they significantly differ by characteristics.
There are two large schools that teach people how to ride correctly and safely. And to lift up you can use special lifts or wait for a bus that goes every 10 minutes.
As for the weather, it is delicious here. Though the snow is thick, the air temperature is 5 degrees below zero. This is the most optimal climate for skiing.
The view from the mountains is simply fascinating - incredible white-snow slopes, forests all around and many tourists traveling from different countries.
Chamonix resort is popular at any time of the year, but winter is the perfect time for snowboarders, they should come here in December and January.
Courchevel
There is another famous resort center - Courchevel. I've been here before.
The ski slope is situated in the central part of the Tarentez Valley. The view is amazing! But the tourists are attracted by the slope, which is 150 km long. There are levels of different complexity, where real professionals like me and also beginners are snowboarding. They are wide enough, so people can safely skiing and snowboarding and making maneuvers on the snow. Experienced instructors, there are more than 900 of them here, teach how to stand on board, keep the balance stand, hit the slope safely and stop correctly. There are even special schools where even preschool and adolescence children are taught all these processes to.
The ski trails are different: steep and gently sloping. Inexperienced tourists /beginners/ should choose green trails, which have sufficient width and low grade. But for extreme sport fans it is better to ride on blue trails. Unforgettable impressions are guaranteed.
The best time for rest here is from late November to early March. You may life the mountain by ski lifts. They work reliably and stably. There are many lifts here.
In the resort there are places for rest, where you can have a great time, but this slope will remain for a long time in my memory.
Val d'Isere
I learned to ride a snowboard on the slopes of Val d'Isere. That was my first experience, when I was terribly worried. But I've got an experienced instructor, who taught and showed me everything.
Seeing the incredibly long and lofty mountain, I remained in amazement. White snow is everywhere and an immense expanse!
The slope of Val d'Isere includes the three main skiing places - Soleis, Belvard and Kohl-de-Lieserand. They are intended for professionals. But during the first experience, I trained on the gentle slopes that were made for beginners. Now I freely ride on extreme trails, which are full of surprises. Coming here It is worth for those who want to experience many unique emotions and feel adrenaline. For lifting, the most modern lifts are used, they work stably.