0 Val Gardena - a paradise for climbers
Your vote is:
4.93 of 15 votes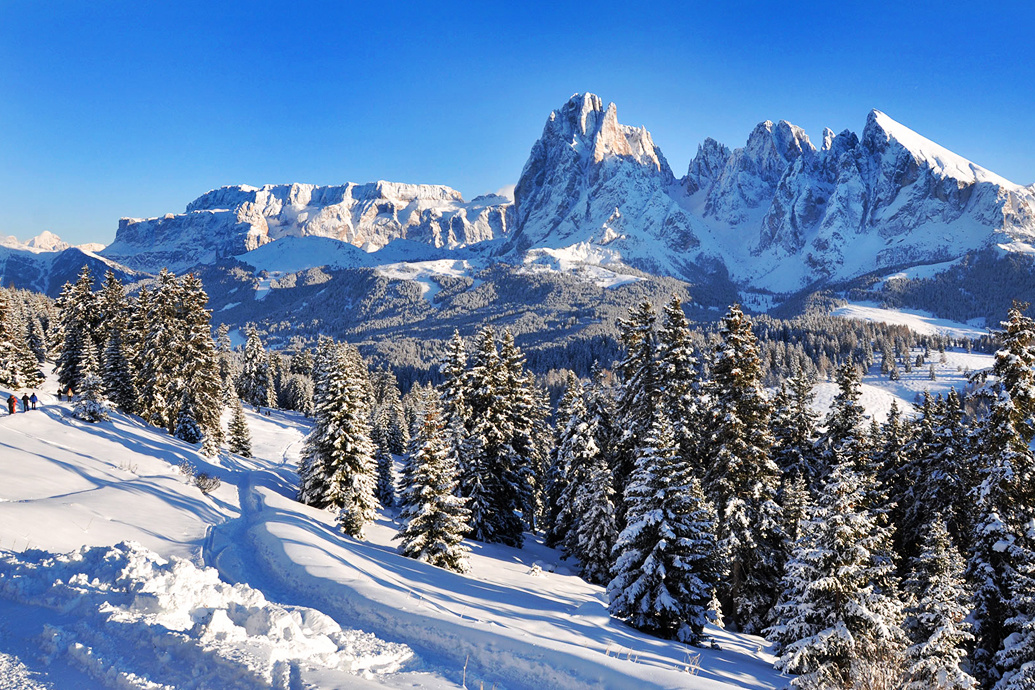 Val Gardena is the valley of mountain ranges which is located in the Dolomites. The resort has a very advantageous geographical location - it is situated on the border of 3 countries - Germany, Italy, Austria. This valley is perfect for alpine skiers, who want to get acquainted with the mountain slopes of the Alps for the first time, and it will become a real paradise for climbers.
All the slopes of Val Gardena are ideally prepared for schussing. At any time of the year they are ready to welcome a huge number of tourists. Beautiful surroundings, cozy, clean and welcoming arms of villages and towns are complemented with the high-level modern infrastructure and the highly professional and friendly resort's employees. For any traveler a lift is available, which is built and placed up according to the latest technologies. There are more than 80 lifts to the services of tourists. Depending on different training levels, skiers and climbers can choose a place for beginners, for those who have experience in skating and climbing and for professionals.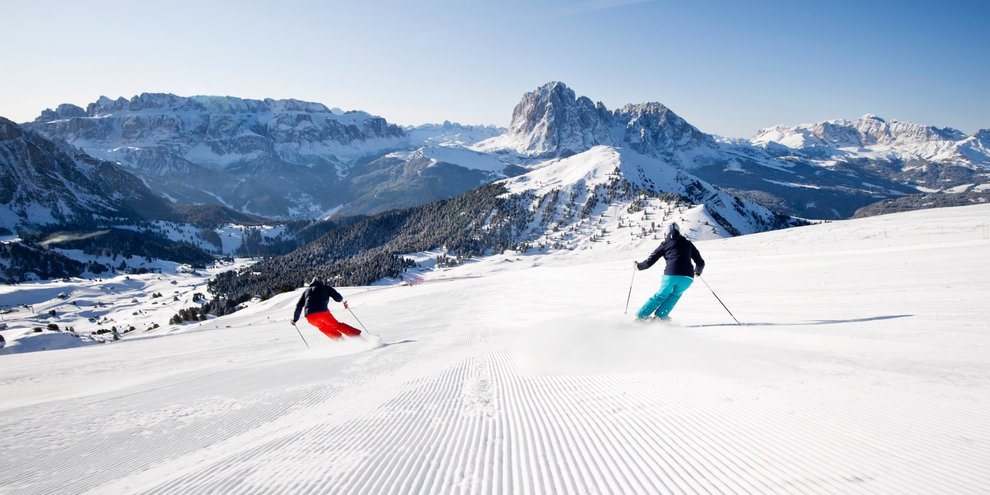 The resort provides an opportunity to use the services of Ski-Pass program. This is an ordinary magnetic card, which is a lift-pass that allows you to pass through a turnstile, use lifts and ride on any route an unlimited number of times. This is an ideal way for tourists who come to rest not for a day and do not want to spend a lot of time at the ticket offices buying single-ride tickets. You need just to attach it to the turnstile. How much does a Ski Pass cost? The price for such a lift-pass depends on the age of a tourist and on the time of a year when the trip is planning to be. In winter season, depending on the age, the price for such a 1-day card is from 49 to 54 Euro, a 2-weeks - from 349 to 449 Euro. These prices are valid only for Val Gardena Resort, the price in other resorts may differ.
On local routes climbers can acquire their first skills or to check the old ones. High-level professionals can show their skills in difficult areas: Miara peak, Gralba peak, Beguz peak. Posnekker Ruth, Oscar-Shuster-Truck, Brigata-Tridentina are the alpine routes, which are intended for professionals only. Amateur climbers who are not ready to climb to the highest peaks can use the local climbing walls and climbing parks: Frea, Bernardi, Citta dei Sassi, La Cava, Traumpfiler.
Young skiers and climbers have an opportunity to visit children's mini-clubs (Selva, Santa Cristina, Ortisei).
In addition to mountain skiing and climbing, fans of outdoor activities can also enjoy:
- Free-ride - skiing or snowboarding in places not intended for this. The best time for freeriding is a few days after snowfall.
- Ski Safari - skiing from a valley to the other valley.
- Snowboarding – there are special parks for this - Piz Sella and Passo Sella. The Ski Pass program works on their territory as well.
- Apre-ski - activities after climbing or skiing: visiting entertainments, cafes, restaurants, spas, baths and saunas, shopping. It usually starts after 3 pm.
In summer skiing may be difficult to happen, but an opportunity to ride a bike along mountain routes (more than 30 specially created routs) and enjoy picturesque landscapes, horse riding and geocaching, visiting a huge number of local sights (castles, museums, churches) are guaranteed .
Such a big variety of recreation and entertainment allowed Val Gardena to enter in the top the three the most popular resorts in Italy.